ORIENTATION PROGRAM DAY-9
Posted by

Categories

General

Date

16 September, 2022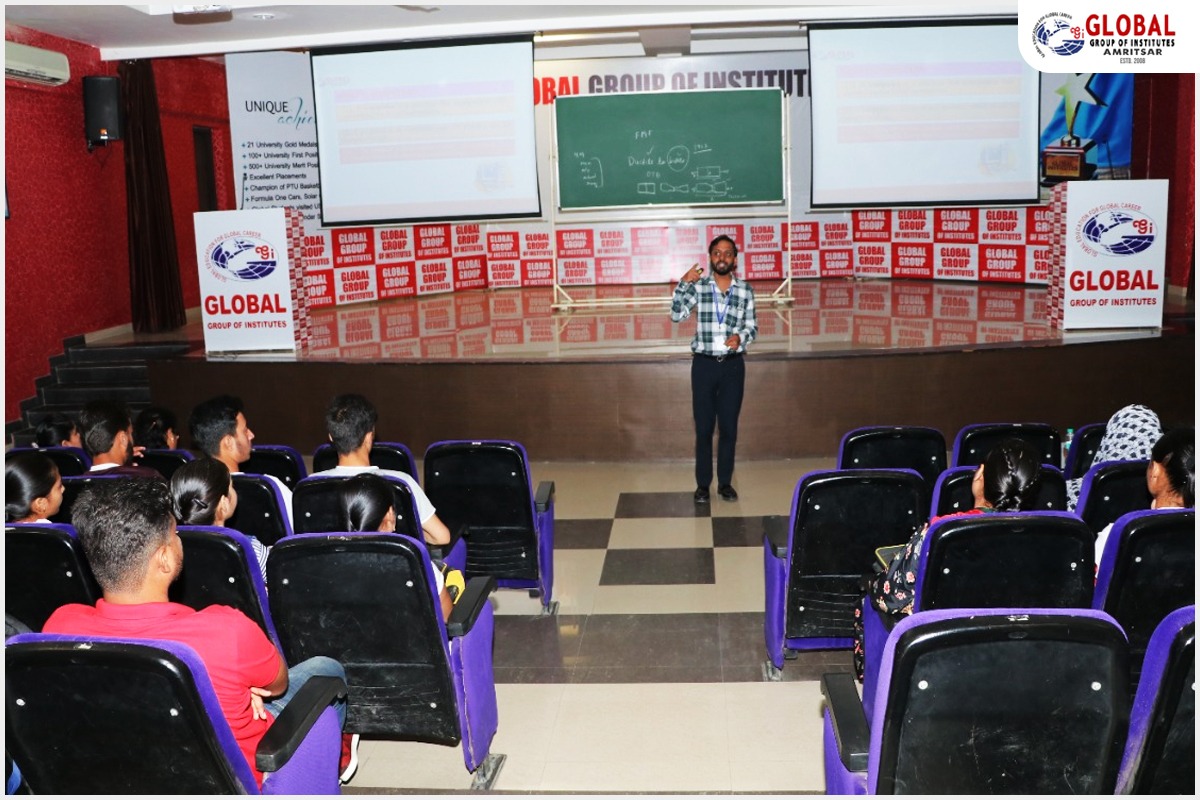 ORIENTATION PROGRAM DAY-9 FRIDAY (16/09/22)
The orientation sessions being held at the Global Group of Institutes Amritsar for freshers concluded with the address of the following four speakers:
1. Prof. B D SHARMA
2. DR. SHELLY
3. Prof BHAVNEET SINGH
4. PROF RAGHU KANNOJIA
Prof. B. D. Sharma Director Admissions, spoke to the students on the importance of adopting appropriate etiquettes during their studies as this will take them far in the journey of the professional and personal life.
He asked them to be punctual and stick to time while attending the classes. He laid emphasis on maintaining discipline and decorum in the campus. He exhorted them to be courteous with everyone and show respect towards the teachers and their seniors.
Dr. Shelly of Department of Management acquainted the students with the business environment prevailing in the present day market in India and around the Globe.
Prof. Bhavneet Singh of CSE Department based his talk on cyber crime and covered its types and offences coming under the cyber crime and made them aware about the precautions to be taken while using computers, mobiles and other digital equipment and adhere to the cyber laws in force.
Prof. Raghu Kannojia of CSE Department in his address, introduced the new students to computer software and its various types in use presently.