1. ACCREDITATION
NAAC (National Assessment & Accreditation Council) Accreditation .
Global Group of Institutes- Amritsar has been accredited by NAAC Grade A+. Education plays a vital role in the development of any nation. Therefore, there is a premium on both quantity (increased access) and quality (relevance and excellence of academic programmes offered) of higher education. The NAAC has been set up to facilitate the volunteering institutions to assess their performance vis-a-vis set parameters through introspection and a process that provides space for participation of the institution.
Benefits of Accreditation
NAAC Accreditation Facilitates:
1. Identification of internal areas of planning and resource allocation.
2. Collegiality on the campus.
3. Funding agencies look for objective data for performance funding.
4. Institutions to initiate innovative and modern methods of pedagogy.
5. Institution to know its strengths, weaknesses, and opportunities through an informed review process.
6. New sense of direction and identity for institutions.
7. The society look for reliable information on quality education offered.
8. Employers look for reliable information on the quality of education offered to the prospective recruits.
Intra and inter-institutional interactions.
NBA Accreditation of  B Tech Mechanical Engineering  (2016-19)
The B Tech Mechanical Engineering program of Global Institute of Management & Emerging Technologies  which merged into Global Group of Institutes was accredited by NBA from 2016-2019.
The purpose of the accreditation by NBA is to promote and recognize excellence in technical education in colleges and universities—at both the undergraduate and post graduate levels. Accreditation is market-driven and has an international focus. It assesses the characteristics of an Institution and its programmes against a set of criteria established by National Board of Accreditation. Institutions, students, employers and the public at large all benefit from the external verification of quality provided through NBA accreditation process.
They also benefit from the process of continues quality improvement that is encouraged by NBA's developmental approach to promote excellence in technical education through accreditation, the following main purposes may be served:
1. Support and advice to technical Institutions in the maintenance and enhancement of their quality of provision.
2. Confidence and assurance on quality to various stakeholders including students.
3. Assurance of the good standing of an Institution to government departments and other interested bodies.
4. Enabling an Institution to state publicly that it has voluntarily accepted independent inspection and has satisfied all the requirements for satisfactory operation and maintenance of quality in education
Benefits to Students:
Students studying in NBA accredited(2016-19) Institutions can be assured that they will receive education which is a balance between high academic quality and professional relevance and that the needs of the corporate world are well integrated into programmes, activities and processes. It signifies that he has entered the portals of an Institution, which has the essential and desirable features of quality professional education.
2. AWARDS & HONOURS
"Best Emerging Engineering Institute Award"
"Business School that Encourages Leadership as a part of Curriculum Award"
"Outstanding Engineering Institute Award (North India)"
"Campus Excellence Award (North India Category)"
"National B-School Leadership Award"
"Outstanding B-School Award"
"Best Upcoming Technical Education Institute in Punjab"
"Amritsar Education Leadership Award
"Outstanding Leader Award in Higher Education
3. Highly Qualified Management
Global Institutes are governed by a Board of visionary and highly qualified Academicians. The Chairman of Global Institutes Dr. B S Chandi is an eminent agriculture scientist and has a research experience of more than 35 years. A true visionary, he is leading the Institutes with a progressive outlook. The Vice Chairman Dr. Akashdeep Singh is the alumni of world Number 1Harvard Business School. He also holds B. Tech in Mechanical Engineering from the oldest Engineering college of Punjab-Guru Nanak Dev Engineering College Ludhiana, MBA and Ph.D from Guru Nanak Dev University Amritsar. He prizes innovation and creativity at work.
Dr. B P Singh (Rtd.) Head Department of Mechanical Engineering, IIT Kanpur, Sh. K K Sharma, Head, Network Operations, Videocon & Mr. R B Madhekar, Senior Advisor, Centre for Excellence, Maruti Udyog are some eminent personalities on the board of governors of Global Institutes. The spirit behind the Global Group of Institutes i.e; Guru Har Rai Educational Society is driven by highly qualified Professionals from all walks of life including Doctors, Engineers and Financial Managers.
4. PLACEMENTS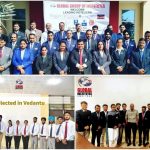 The Training and Placement department of Global Institutes is a centralized facility for students of all the courses of Global Institutes. Since its inception, this department has performed exceptionally well which is evident from the fact that in the past couple of years, the students of Global Institutes have been placed in some of the major corporate brand names of the industry like BYJU, Extramarks, Vedantu, TCS, Wipro, HCL Technologies, Infosys, IKYA, Open Text, Capital Via, Trigent Softwares, XL Dynamics, Maruti Suzuki, Toyota, Hyundai, Force Motors, Piaggio,  LG Soft, Asahi India Glass Limited, Aon Hewitt, Hexaware Technologies, Fare Portal Etc.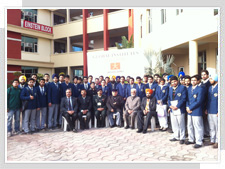 With an aim to bridge the gap between industry and academia and to enhance the employability skills of the students, the T&P department organizes special training in Aptitude, logical Reasoning, personality development, communication skills, interview skills etc for students of all years and streams along with the regular academics coursework.
5. ACADEMIC EXCELLENCE
24 University Gold Medalists from B.Tech (CSE , IT,ME) MCA ,MBA, BHMCT, BTTM and BSc Agriculture
120+ University Toppers 600+ University Merit positions
It is rare achievement for the city of Amritsar – Since the inception of Global Institutes in 2008, The institute has created history by capturing the top position in University examination of Punjab Technical University.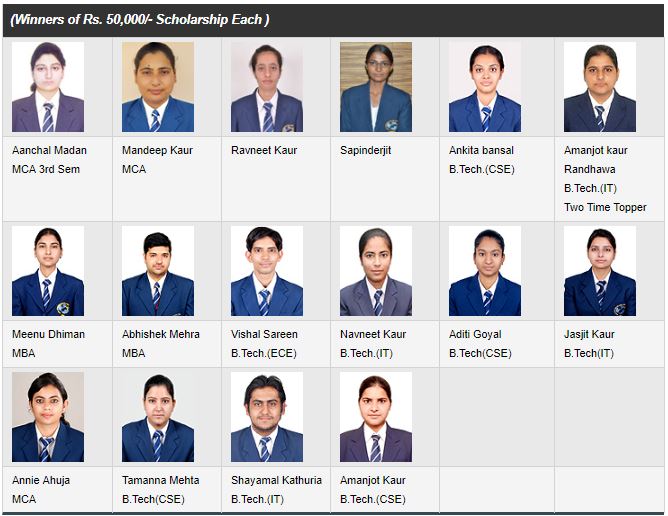 6. INFRASTRUCTURE
Horse Riding Club: Global Group of Institutes – Amritsar, a pioneer educational hub (since 2008) has become the first of its kind to introduce Horse Riding Club in its campus to encourage students to start riding, while providing them with opportunities in the field that they would not be able to reach on their own. Globally, Horse-riding is gaining new ground as a hobby and a competitive sport and a score of riding centres are getting established to cater to the growing demand. Riding has a long and proud history in India but it has till now mostly been the preserve of the very wealthy. Today, however, more and more children from upper-class families are taking riding lessons in metro cities like Mumbai, Delhi, Bengaluru and Pune.
Horse riding training is being planned in the morning and evening sessions at the institute campus. Four trained horses of THOROUGHBRED breed have been acquired. Special Stable designed in house provides a separate stall for each horse, which prevents horses injuring each others, separates horses of different genders, allow for individual regimens such as restricted or special feeding, and makes handling easier.
 AC Classrooms & Ultra Modern High-Tech Laboratories: Global Institutes spread across 25 acres of lush green surroundings along with beautifully architectured majestic buildings. Academic Infrastructure of the Institute includes 65 Lecture Theatres, 21 Computer Labs, 25 Engineering Labs, 15 Pharmacy/Medical Science Labs, 12 Agriculture Labs, 8 Workshops, Digital Communication Skills Lab and four Conference Halls equipped with latest audio–visual aids.
Well illuminated, amphi theatre style, E–Classrooms provide a perfect ambience for advanced learning as well as making the sessions Interactive. Global Institutes boasts of one of the outstanding computing networks in the region. The highly distributed computing environment at Global Institutes uses Cutting–Edge simulation tools to solve the problems of academia and industry.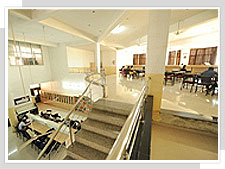 Central Library: Global Institutes houses three Libraries that have been built to the International Standards. The Central Library spreads across 2 floors. It is Centrally Air Conditioned, well protected with Fire Alarms and CCTVs. The Library is well stocked with more than 50,000 books and numerous National & International Journals. In addition to this students have access thousands of e books and e journals. NPTEL videos are also available in library for each department. Apart from Central Library, Departmental Libraries are also available in each department with sufficient books.
Wi-Fi Campus: The Department of Computer Science enjoys a unique position. It receives a good professional support from the National R&D Institutions and Industry in the region. The whole campus is covered under this system.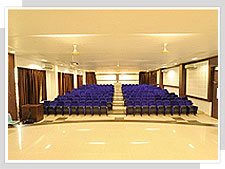 Hi-Tech Auditorium: The newly commissioned college auditorium, a world – class facility for performing arts, conferences and seminars, is mea
nt to enhance the educational mission of Global Institutes. Designed on time – tested engineering principles, it is well – equipped to provide superior acoustical and uniformity of sound distribution while
preserving and conveying the finer nuances and energy of sound waves during performances. The quality is further enhanced by finest draperies and luxury seats. Concealed Light paneling gives the auditorium a unique ambience.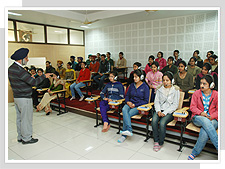 Noam Chomsky Communication Skills Lab: Effective Communication plays an important role in placements. At Global, we have Chomsky Communication Skills and Multi–Media Language Lab based on Interactive, Integrated Learning System with emphasis on correct pronunciation, specific skill development needs, Group Discussion and Interview Skills.
Modern Hostels: There are separate hostels for boys and girls. The hostels have been constructed with the latest architectural design making each room as an independent entity. Each room has attached balcony, with independent & desert cooler. Hot water geyser facility is provided in bathrooms. Special care is taken for health of the students. No effort is spared to provide homely environment to the hostlers. Special arrangements for indoor and outdoor games like Table Tennis, Badminton, Cricket, Hockey, Football, Volleyball etc. are available. 24 hours power backup and Wi-Fi internet connectivity (310MBPS) are also available.
Food Court: Spacious ultra-modern cafeteria has been commissioned in Global Institutes. The spacious new food court is ergonomically designed. It is well illuminated, air cooled and hygienic. It serves multi-cuisine such as Punjabi, South Indian, Thai, Chinese, Italian and continental delicacies at highly competitive rates.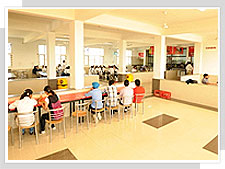 Sports Ground: Institute boasts of having world class Basketball court, full-fledged Cricket ground . Other facilities available in the institute include Football Ground, Badminton Court, Volleyball Ground, Athletic Tracks and Indoor Games such as Gymnasium, Table Tennis, Chess, Carom etc.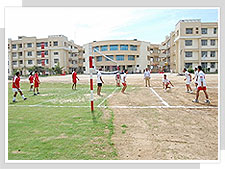 Learning through Projects: to generate Competent Professionals and to generate innovation among students.
Two groups of students of Global Institutes successfully designed and fabricated aesthetically attractive and aerodynamically designed two separate "Off Road AT vehicle" and "On Road SUPRA vehicle". Nine Students of Global Institutes Participated in National Level Auto Expo Organized at NIT, Jalandhar with their Originally Designed Fuel Saving Vehicles.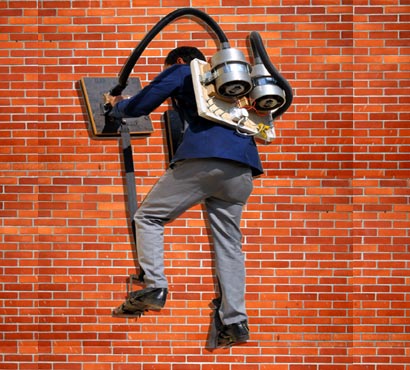 Wall Climbing Machine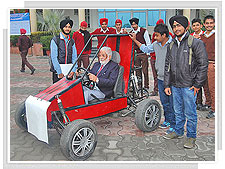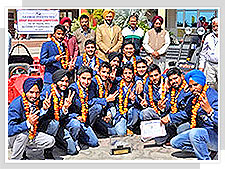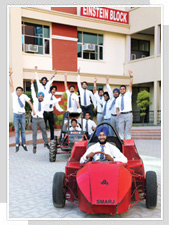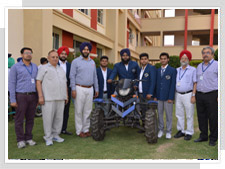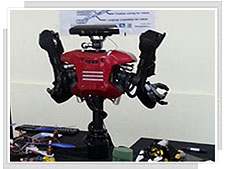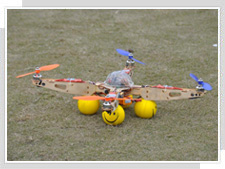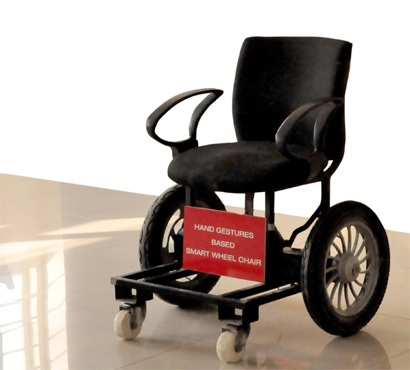 7. EXPERIENCED FACULTY
The Global Management makes all-out efforts to attract highly qualified and experienced teachers. We're proud of the fact that we have the largest number of faculty members holding Doctoral (Ph. D) Degrees amongst the privately managed technical institutes in the region. Expert talks are regularly arranged from Professors of IIT's , IIM's , Foreign Universities and Industry.
Group Director Dr. M.S. Saini brings with him a very rich teaching experience of more than 37 years from India's top ranking technical institute.
Graduated with Distinction from B.I.T. Sindri, Ranchi University, Post graduated from Indian Institute of Science (IISc), Bangalore and did Ph.D from Thapar Institute of Engg. & Technology, Patiala,  in the field of  Engineering and MBA from Madurai-Kamraj University.
Worked for 12 years (1982-1994) as Scientist in Indian Space Research Organisation (ISRO). From 1994 to 2008, as Assistant Professor & Professor of Chemical Technology at Sant Longowal Institute of Engineering & Technology (SLIET), Longowal. Served as Head of the Department of Chemical Technology Deptt & Food Technology Deptt and the Chairman of many other committees at SLIET Longowal.
Served as Professor for 2 years at Altahadi University, Sirte in Libya.
Served as Dean, Member of BOG & Chairman of BOS of Chemical Engg. at PTU, Jalandhar.
Served as Director at the oldest engineering college of Punjab – Guru Nanak Dev Engg. College (GNDEC), Ludhiana (for 10 years).
Prof. B.D. Sharma, Dean Academics is a seasoned teacher and eminent academician with vast teaching experience of 40 years & is the author of many well known books.  Dr. PK Sharma, Dean Students' Welfare has teaching experience of over 35  years. Dr Maninder Singh has rich experience of over 0 years, he has been a member of NAAC Peer Teams for the assessment and accreditation of Colleges and Universities in India.
8. INDUSTRY INTERFACE
Regular Industrial visits are a vital part of our curriculum. It bridges the gap between classroom teaching and corporate world and provides hands on knowledge on Organizational Structures and Modes of Operations in different Industries. The students visited Infosys, HCL, Swaraj Mazda, Sonalika Tractors, Mahavir Mills, JCT Phagwara, HERO Cycles, SPS Steels, Rail Coach Factory, Kapurthala and Punjab Communications Ltd. during the current session.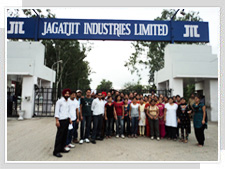 9. GUEST LECTURES
International Conference on Communication, Information & Computing Technology (ICCICT-15)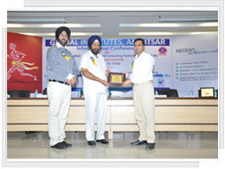 Two-day National Conference on "Inter-Disciplinary Research in Engineering Technology & Management" was organized. There were stimulating expert talks by Mr. Ranjan Vasisht, Ex DGM, Maruti Suzuki India Ltd., Dr. S.P. Singh, Dean Academic & Dean R & C, NIT Jalandhar, and Dr. Ajay Gupta, Associate Professor, NIT Jalandhar.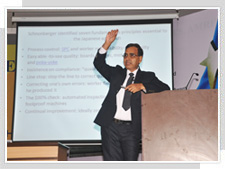 Mr. Mukul Sharma, Head, Business Transformation, Tata Consultancy Services, USA delivered a lecture on "Technology Enabled Business Transformation".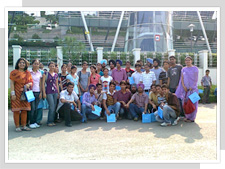 Two day workshop on "Network Simulator-2 " in which Expert trainers were Mr. Umesh Yadav, Vimal Diixit and Mr. Ashwani from NEX-G Institute, Noida.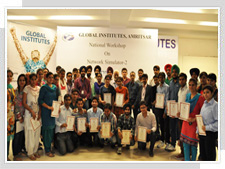 Dr. M.K. Tiwari, Professor in the Department of Industrial and Systems Engineering, IIT-Kharagpur delivered a Seminar on "Research Initiatives in Engineering Education".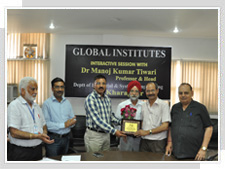 Professors and Students from GNDU, DAV College, and Global Institutes Amritsar brought laurels to the holy city by presenting their research work at International Conference on Sustainable Manufacturing & Operations Management" held at Hotel Le-Meridien, Mauritius. The Conference was organized jointly by Global Institutes, Amritsar and University of Mauritius. More than 100 delegated from countries such as Australia, France, Italy, U.K., USA, Malaysia, Chezk Republic, Norway, Canada, India, Mauritius, Tanzania, South Africa, Zimbabwe, etc. presented their papers in the parallel technical sessions.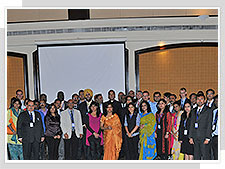 Dr Debkumar Chakrabarty from IIT Guwahati, Dr B M Arora from IIT Mumbai, Dr Uday Shankar Dixit from IIT Guwahati delivered expert Lectures Sr. Mechanical Design Engineer Mr.Tejinder Aulakh from INTEL, USA, Mr. Atul Aggarwal from IBM, Mr.Ranjan Vashisht, former Deputy GM, Maruti Udyog, Dr. Rajnish Arora, Vice-Chancellor, Punjab Technical University, Jalandhar, Dr. Lakhwinder Singh, Dr. Sucha Singh Gill, Col. Rajbir Yadav, Director, ARO, Amritsar, Mr. Tarun Bhamra from Mc Kinsey & Co. are some of the distinguished experts who came to address our students.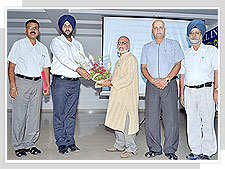 10. ACTIVITES- sports, extra curricular activities
Four Times Winners of Overall Trophy at National Level ISTE Students' Convention Minerva-2012 held at Ropar in Technical and Cultural Events.
Global Students Awarded for Developing Innovative Vehicles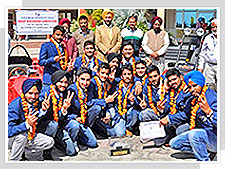 Three Times Winners of Overall Trophy at National Level Techno Cultural Fest Udaan.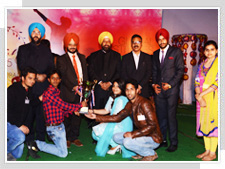 Students of Global Group of Institutes, Amritsar brought Laurels from National Level Cultural Fest Utkansh – 2014 held at National Institute of Technology, Jalandhar.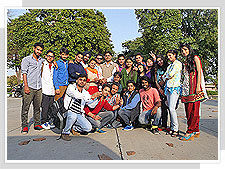 The Basketball team of Global Group of Institutes has brought laurels to the Holy City of Amritsar as they have been declared champions in the Men's category of Punjab Technical University (PTU) – Inter College Basketball Tournament-2013.