best computer science college in punjab
Department of Computer Science and Engineering
Salient Features of the Full Time Course
Programme Title
Diploma course in Computer Science & Engineering.
Entry Qualification
Matriculation and as per norms laid down by AICTE/State Board of Technical Education (10+)
Diploma aspirants ay take admission to the third semester through Lateral Entry (LEET) as well
Course Duration
3 Years after Matriculation and 2 Years after 12th (Science) or ITI
Pattern of Course
Semester system (Each semester is of 16 weeks and each week has 40 hours of contact for academic work)
No. of Seats
60
Computer science engineering is concerned with the study of the basic structure of how the software performs its tasks. It is the task of computer science engineers to make sense of the mathematical formulae of the real world and convert it into a series of steps that the computer can follow. Computer science is traditionally more concerned with the theoretical underpinnings of computation and programming; thus one typically finds courses in programming, algorithms, numerical analysis (how do you guarantee a number produced by a computer program is accurate), and the theory of computation (what can and cannot in principle be computed). Computer science engineering is concerned with the theory of computing, programming languages, operating system, artificial intelligence, scientific computing, cryptography and computational complexity. Computer science is more about the theory of software, algorithms, data structures, networks, databases, etc.
Computer Science is one of the most profitable and competitive course to study. In comparison to other sectors, computer science graduates fetch higher salaries in the beginning.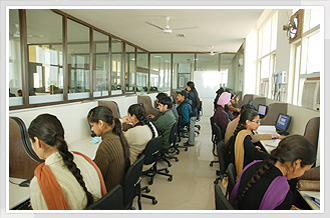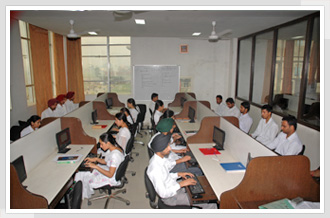 Functions
It includes the knowledge of programming, data structures, digital logic, theoretical computer science, algorithms, computer networks, operating systems, web technologies, databases, computer architecture, etc.
Study of how data and instructions are processed, stored, communicated by computing devices
It deals with the algorithms for processing data, symbolic representation of data and instructions, design of instruction languages for processing data.
Techniques for writing software that process data on a variety of computing platforms
Protocols for communicating data reliably and securely across networks
Emulation of human intelligence and learning through computer algorithms
Statistical modelling of data in large databases to support inference of trends, and techniques for protecting the content and authenticity of data
Algorithmic analysis- creation, optimization and debugging of algorithms
Software systems- the implementation of software, different environments, compilers and operating systems
Theory- the basic theory of which tasks can be completed in computational manner and which cannot be completed
Practice as computer professionals, conducting research and leading, designing, developing or maintaining projects in various technical areas
Ability to design and conduct experiments, as well as to analyse and interpret data
Ability to analyse a problem, and identify and define the computing requirements appropriate to its solution
Ability to apply design and development principles in the construction of software systems of varying complexity
Ability to identify, formulate and solve computer science and engineering problems and define the computing requirements appropriate to their solutions.
Further Education
Students can get admission in IInd year B.Tech. based on merit of Diploma or through entrance exam for further education.
Employment Opportunities
Booming IT sector in India has plenty of jobs for fresh computer science graduates
Computer engineers have plenty of options to work in IT companies in departments such as design, development, assembly, manufacture and maintenance, etc.
Programmer/web developer/e-commerce specialist in telecommunication companies, automotive companies, aerospace companies etc.
Software developers/hardware engineers/system designers/system analysts/networking engineers/DBA
Numerous national and multi-national computer manufacturing companies, computer hardware system design and development companies, computer networking companies, software development companies, etc. require computer professionals in large numbers
Top companies which hire computer science engineers are—Google, Yahoo, Hewlett-Packard, International Business Machines Corporation, Toshiba Corporation, Dell Inc, NEC Corporation, Canon Inc, Apple Inc, ASSUSTEK Computer Inc, Acer Inc, Lenovo Group Limited, SAIC, Sun Microsystems, TCS, Infosys, HCL, Wipro, Techmahindra, etc
Government organisations like DRDL, ISRO, ECIL, BEL offer jobs to computer science students
Computer science engineers can also get jobs in non-IT companies like universities, research, private and public industries, government departments, business organizations, commercial organizations and the manufacturing sectors, etc.
Computer Science engineering diploma holders may even start their own venture with a very little investment.
Commercial organisation providing services in repair & maintenance of Computers and other peripherals.