TABLE TENNIS COMPETITION – 28-08-2023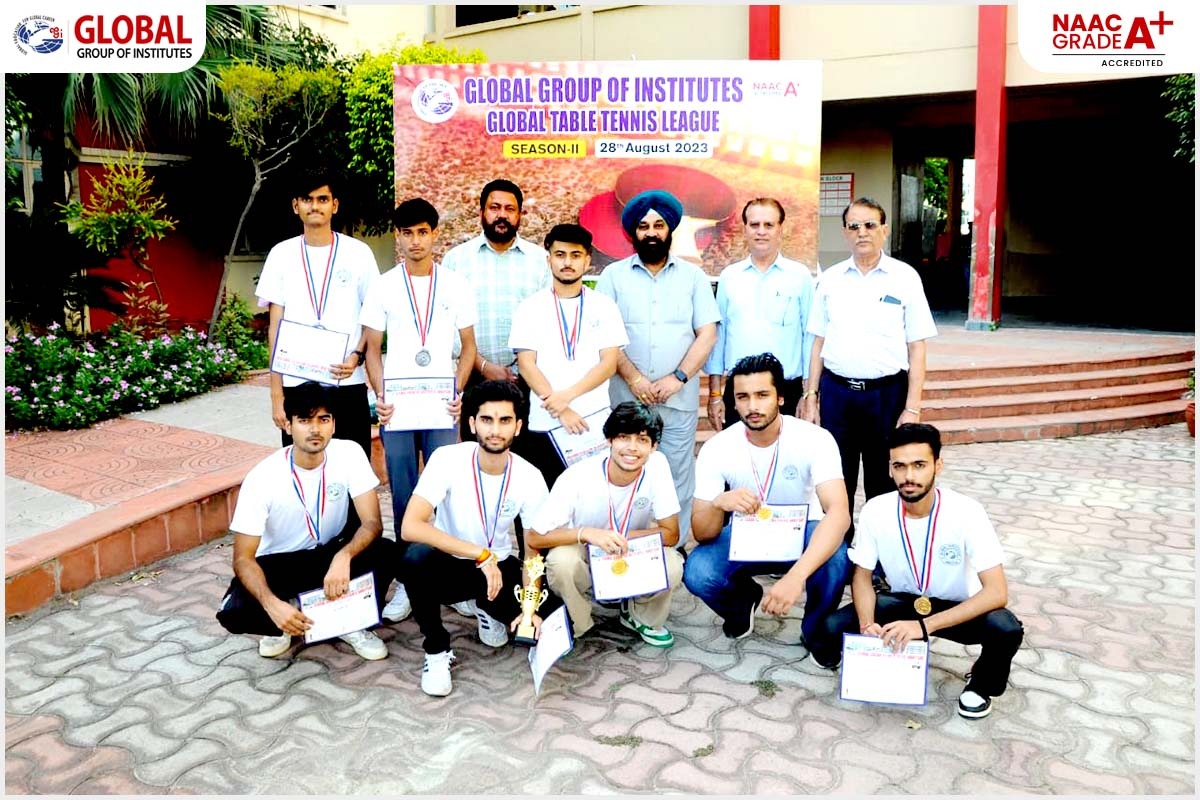 TABLE TENNIS COMPETITION – 28-08-2023
'Global Table Tennis League Season-I1 2023' was held on a knockout basis on 28th August 2023.
The day long tournament was organized in the campus in which teams from different departments took part in the League matches and vied for the place in the finals to clinch the Championship trophy.
The Paddlers displayed their playing acumen on the table with concentration and determination to win their respective matches.
The semi-finals and the final of the tournament enthralled the spectators.
The results of the competition are as under:
1st :
B. Pharmacy -Krish Verma, Abhay Singh, Adarsh. 2nd:
-Deptt. Of Management Danish Manhas, Rahul Sharma,Lakshay Gandhi
.
3rd:
-B. Tech. CSE Saksham Mishra, Rahul,Ankush Das
The Winners, 1st Runners up and the 2nd Runners up teams in the league were awarded the Trophies, Medals and Certificates by Campus Director Dr. M.S. Saini during the prize distribution ceremony.
He applauded the performance of the players and exhorted them to participate in sports and extra-curricular activities.
Prof. B.D. Sharma Director (Admissions), Dr. P. K. Sharma Dean (Student Welfare), Mr. Dilraj Singh Sports Incharge, Mr. M.L. Loona Admin. Officer and others were presents during the award presentation ceremony.