Induction Programme for Law & Diploma students held on Wednesday, 23rd August 2023.
Posted by

Categories

General

Date

23 August, 2023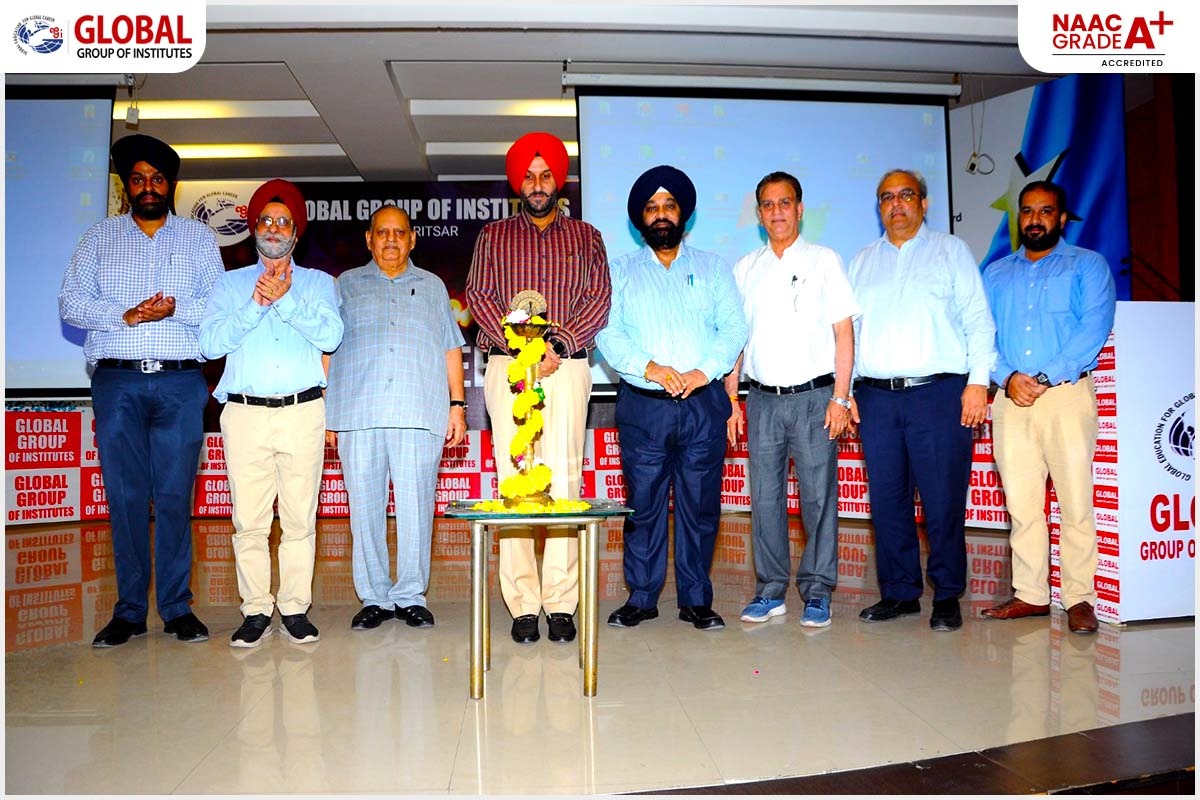 Induction Programme for Law & Diploma students held on Wednesday, 23rd August 2023.
The Induction Programme was held on 23rd August 2023 to welcome the new students of B.A LL.B, Polytechnic Diplomas, B Voc & D Pharmacy.
The students were apprised with important information in their new educational journey and were acquainted with the rules and regulations to be followed during their stay on the campus.
They were apprised about the importance of assignments, teaching methodology, academics, sports and cultural activities undertaken at the Institute and were introduced to the 'Education Philosophy' of Global Group of Institutes.
Dr. Akashdeep Singh Chandi, Vice-chairman dwelt on the journey of excellence by Global Institute since 2008. He proudly apprised the new students and the parents accompanying them about the selection of a Global Student Priya of B.Tech. CSE department at a Package of Rs.30 Lacs per annum by reputed New Zealand based Company 'Rabtor NZ Limited.
Dr. M.S. Saini Campus Director, exhorted the students to work hard and concentrate on their studies during their stay in the college.
Prof. B.D. Sharma, Director Admissions, explained the rules and regulations of the Institute and advised the students to maintain perfect discipline and decorum inside as well as outside the class.
Col. Sudhir Behal, Dean Training and Placement, explained the role of the Training and Placement Cell in shaping the young minds by training them for their life outside campus.
Dr. P.K. Sharma, Dean Students Welfare informed the students about various welfare measures, schemes and scholarship available in the campus.
Principal Dr Manbir Kaur, Principal Mr.Charanjit Singh, Mr. Sandeep Singh Maan, Dr. Maninder Singh, HODs, Faculty members, a large numbers of new students and their parents attended the Induction Programme.