ORIENTATION PROGRAMME FOR FRESHERS -Day 6
Posted by

Categories

General

Date

13 September, 2022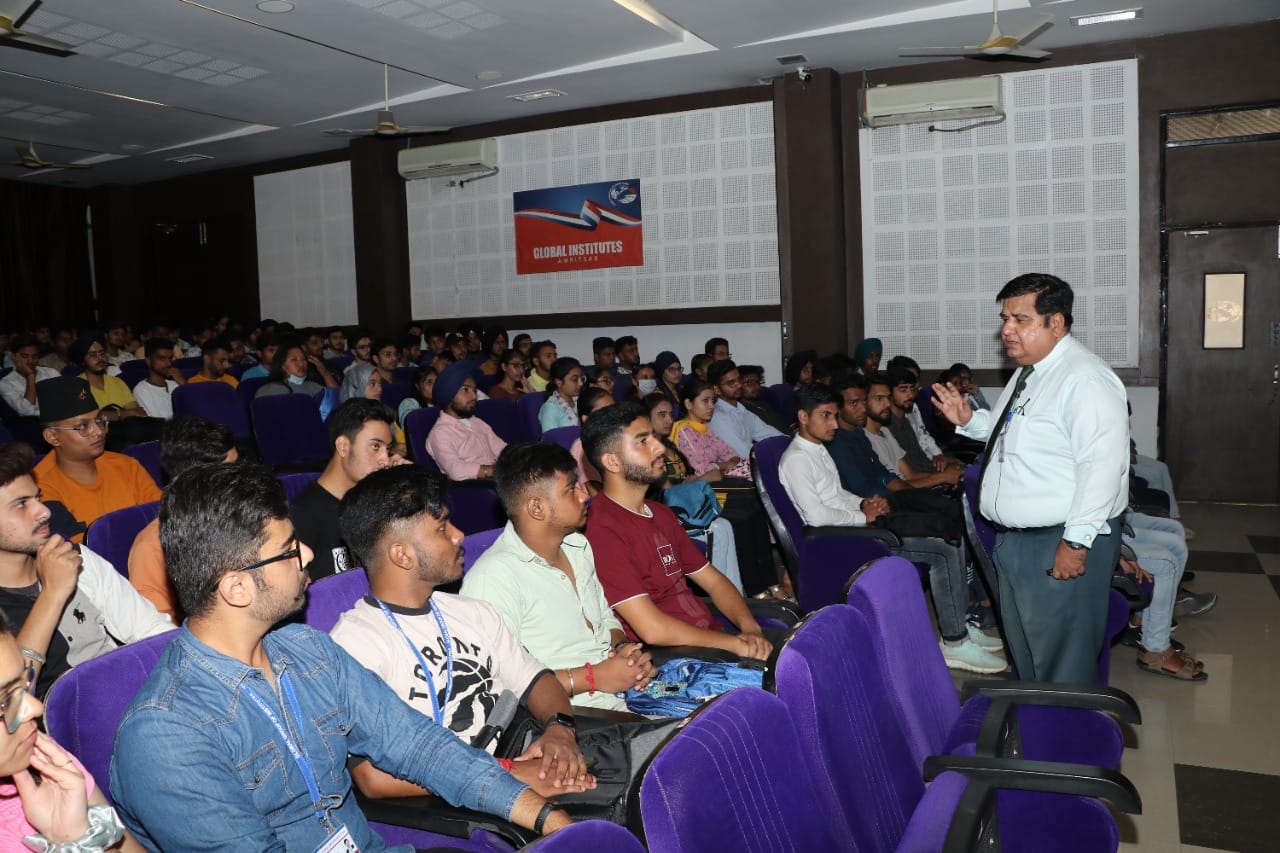 ORIENTATION PROGRAMME FOR FRESHERS -Day 6 (13/09/22).
In continuation of the Orientation Sessions being held for the freshers, the following speakers delivered their expert talks on the 6th day :
1. Mr Piyush Kpoor GM Hotel Ritz
2. Mr Amit Hasija
3. Ms Poornam Sharma
Mr. Piyush Kapoor quoting Winston Churchill, "Attitude is a little thing which makes a big difference" impressed upon the students to develop a positive attitude towards everything in life. He advised them to remain focused on the job at hand and continuously work on improving themselves .
Prof. Amit Hasija during his informative lecture guided the students on how to approach an interview. He told them about the pre-requisites of preparing and appearing in the interviews and how to carry themselves while facing the interview board.
Ms. Poonam Sharma during the course of her talk stressed upon the importance of Aptitude in professional life.
She taught them a few simple tricks to overcome the problems coming in the way of career advancement .
The students are evincing a keen interest in the Orientation Sessions and are highly appreciative of the efforts of the management to arrange such an informative program for them.