ORIENTATION PROGRAM OF NEWLY ADMITTED STUDENTS DAY- 8
Posted by

Categories

General

Date

15 September, 2022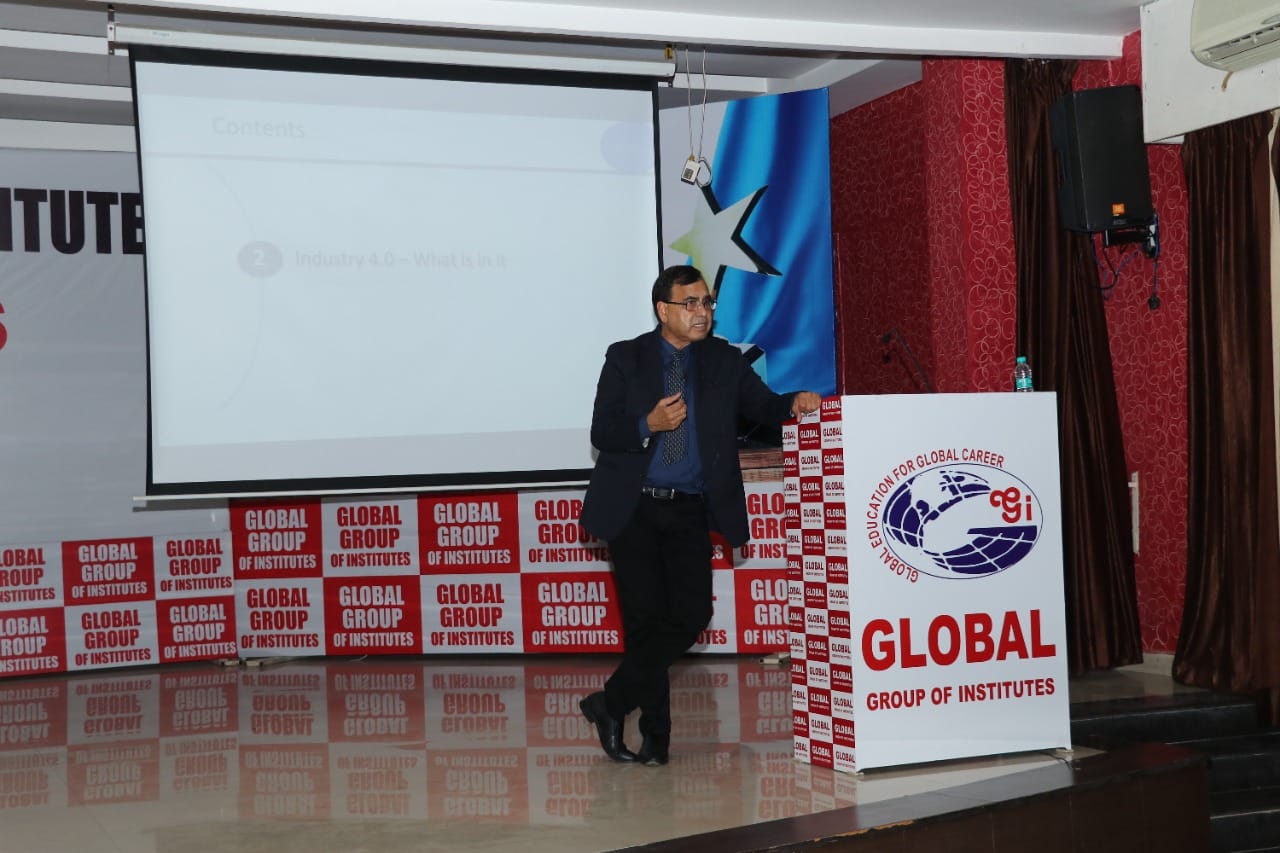 ORIENTATION PROGRAM OF NEWLY ADMITTED STUDENTS
DAY- 8 (15/09/22).
On the penultimate day of the Orientation Programme underway at the Global Group of Institutes, Mr.Ankur Bhasin DGM (HR) JBM Group and Mr. Ranjan Vashishth MD Quantum Jump Pvt. Ltd. shared their vast experience with the new students during their highly instructive interaction with them.
Mr. Ankur Bhasin engaged the students with interesting anecdotes from his experience and then progressed to address the Career Options and the Success Mantra for a satisfying and successful professional career.
Mr.Ranjan Vashishth in his motivational discourse to the students guided them on how to progress in their career and the ways to go about preparing for the same during their studies.
He urged the students to adapt to the changing times in this age of rapid technological advancements and work on innovative ideas as innovation is the key to success.
Besides these experts from the industry and corporate world, Prof. Tejinder Singh of CSE Department discussed various common features of MS Excel.
Er. Jaspander Singh spoke about the role of human values like truth, honesty, loyalty,love and peace etc.in modern management.
Prof. Parminder Singh apprised the students with the important role played by the mechanical engineers in the progress of the society.