If You Want To Do Engineering After 12th Then You Must Know These Things
Posted by

Categories

Blog

Date

10 June, 2020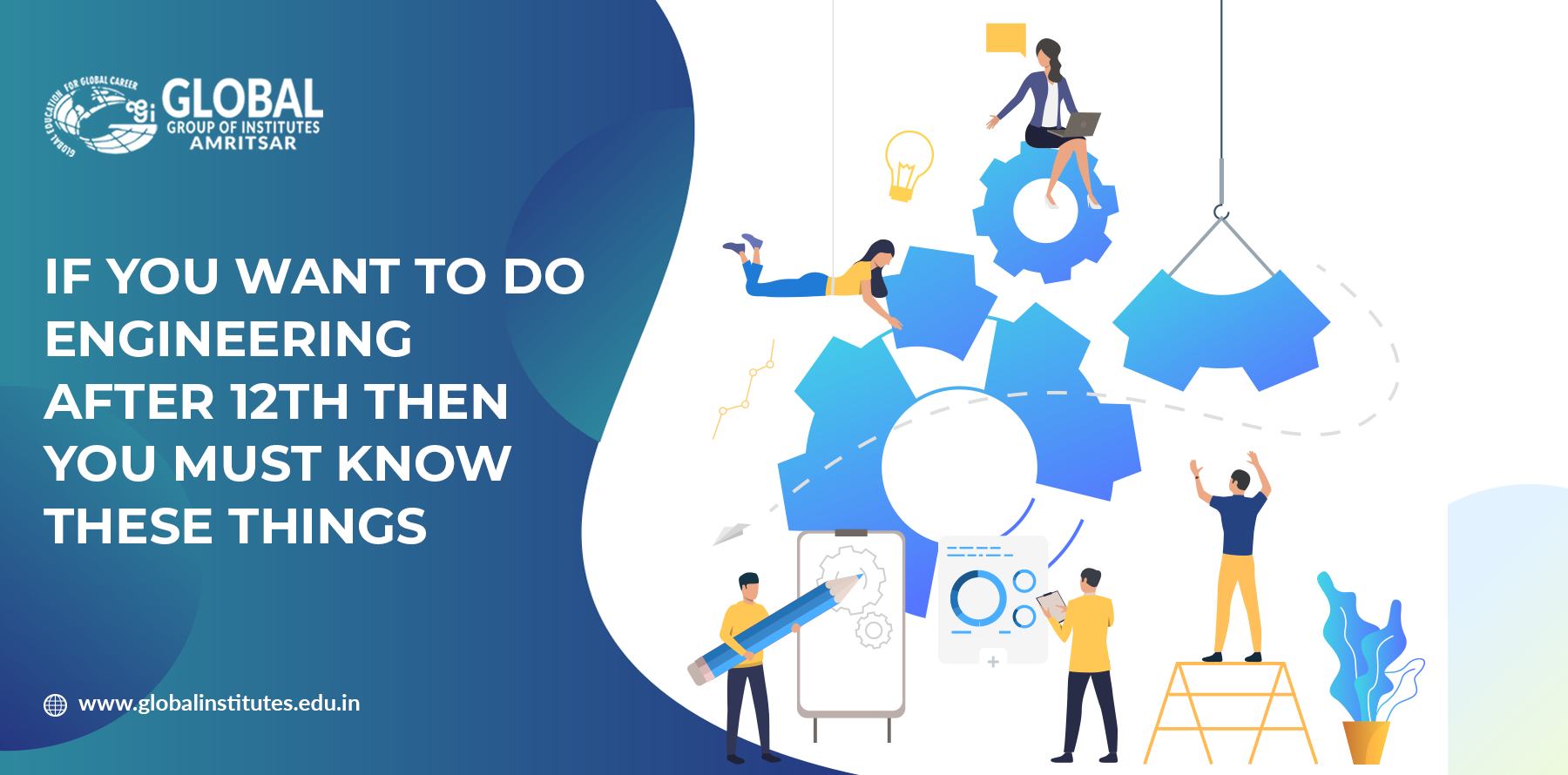 Engineering after 12th – Most of the students studying non-medical in 12th are interested in engineering. Thousands of students take admission in engineering courses every year in many renowned educational institutions in India.
If you too dream of doing engineering after 12th and want to enroll in a good engineering college, then you should take special care of these things:
First thing, before taking admission in any engineering college, it should be ascertained whether the college is fake or not. Recently, the Government of India has cancelled the recognition of many fake engineering colleges, so be sure to check it before taking admission in the college.
Getting a placement is most important after taking the course. Before taking admission in any college, first, make sure that those institutions give good placement to their students or not. If it is not, then there is a problem of not getting a job after taking the course. Also, know how many students have received placements from the college in the last few years.
Find out about the old students and faculty of the college in which you want to take admission. By knowing about the education and background of the faculty, you will get to know about the educational level of that college.
Find out about any college in which you want to get admission from where he gets an internship. Internships are very helpful for your career, so do not ignore this aspect at all.
Plan B should be prepared so that there is no break in your career. Plan B means that if you cannot get admission to a good engineering college for any reason, then prepare another option for yourself.
The basis of your golden future depends to a large extent on your college, so be sure to know these things before taking admission in any college, otherwise you may have problems later.