Before Taking Admission in Engineering College, Keep These Five Things in Mind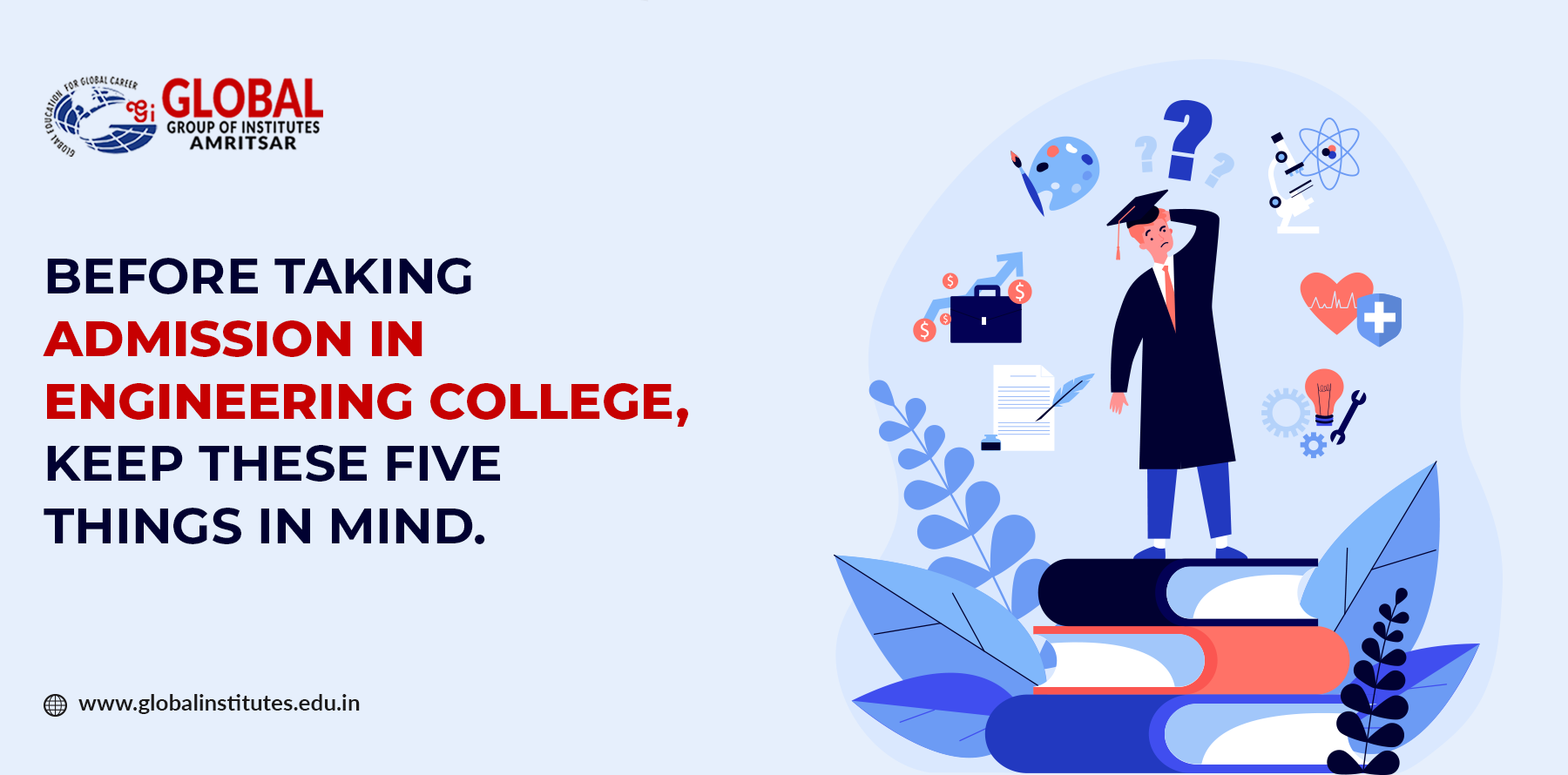 If you have recently passed your 12th and want to pursue a career in the field of engineering, then you must be thinking about taking admission in one of the best engineering college. But nowadays so many engineering colleges have opened that it has become difficult to identify the right college. If you take admission in a wrong engineering college, then you may have to bear the loss in your future. Here, let's talk about 5 things that you should take care of before taking admission in any engineering college.
Accreditation- If you are going to take admission in an engineering college, then, first of all, check the accreditation of that college. Nowadays many fake engineering colleges have opened in which all the facilities and courses will be available which are in a recognized college, in which students get confused. If you want to investigate the validity of an engineering college, you can see the accreditation of that college on the website of the concerned university and the website of the University Grant Commission.
Placement- If you are pursuing an engineering degree, then you will definitely want to have a good job after completion of your degree, but if you are going to take admission in a college where companies do not come for the placement then you too will not be available. So, whenever you go to get admission in an engineering college, then definitely know what facilities are available for placements and which companies come for placement. Apart from this, how many students have got jobs so far to know about the placements of the last 3-4 years.
Talk to an X student- You can talk to an X student of that college to know more about the college where you are going to take admission. Apart from this, you can also collect some information about placement, faculty, library, etc. from X Students.
Know about the faculty – The foundation of any college is its faculty members, so know about the faculty members before taking admission. You can learn about the faculty from their degree and experience. Apart from this, it is also important to know how they teach. A good faculty member can master a student in that subject.
Internship- Along with college studies, students have to go to industries and do an internship in a field related subject. Many times, an internship company also offers jobs to students. So, try to know whether your college does an internship.