Global Premier League  SEASON-2
Posted by

Categories

General

Date

13 November, 2021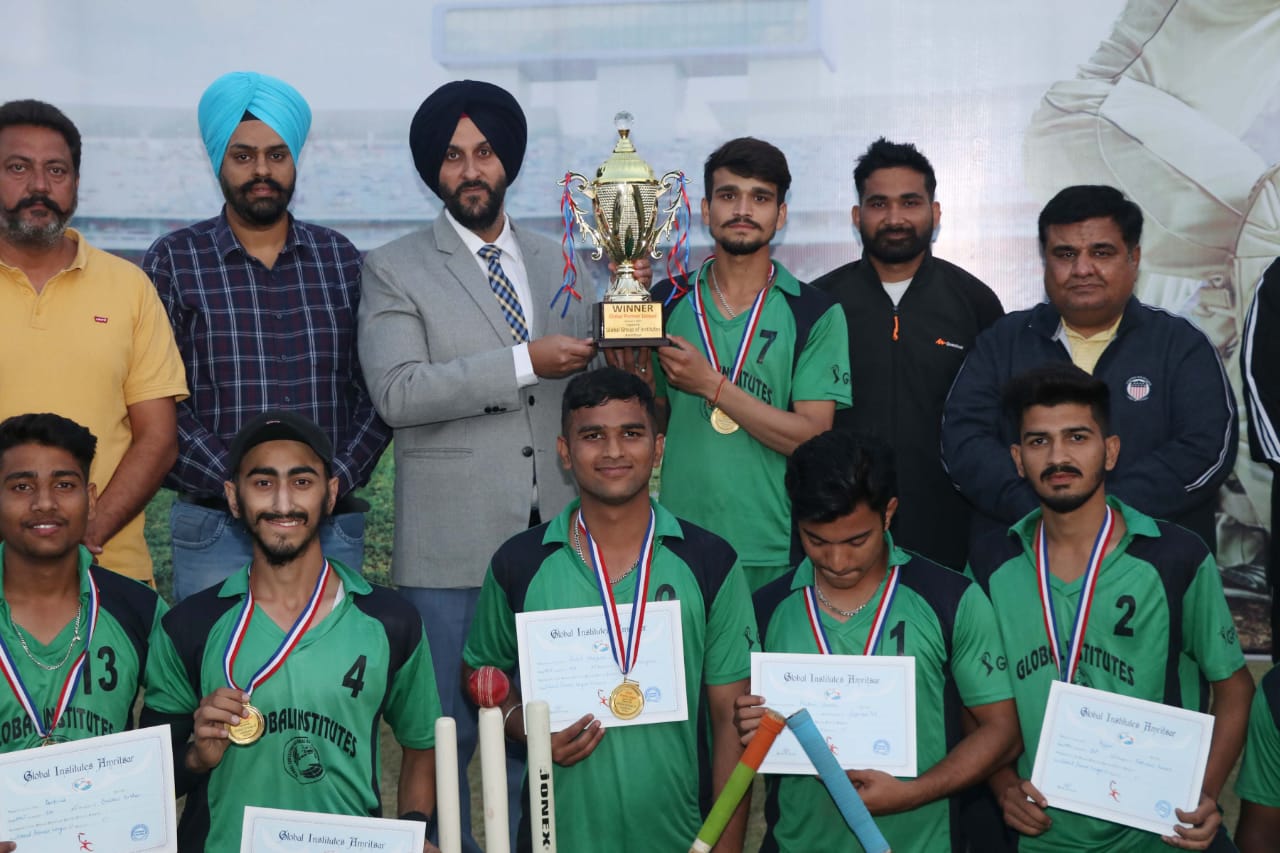 Global Premier League  SEASON-2  
HMCT DEFEAT CSE/IT TO CLINCH GPL 2021 TROPHY
The second and the concluding day of the GPL-2021  turned out to be an absolute thriller for the spectators gathered to watch the final of the league at the Global Cricket grounds on Saturday 13th of November 2021.
The four teams that qualified for the semi finals played on the knock-out basis were CSE/IT, Diploma in Engineering, HMCT and Pharmacy.
The finals of GPL-2021 which was played between HMCT and CSE/IT teams, turned out to be a spectacular and thrilling as both the teams putting in their best to win the trophy.
Batting first, CSE/IT team scored 79 runs in their allotted overs and set a target of 80 runs for HMCT.
An innings of 47 runs played by Govind of HMCT led them to defeat CSE/IT by 05 wickets to lift the trophy of GPL-2021.