WEIGHTLIFTING COMPETITION
Posted by

Categories

General

Date

17 November, 2021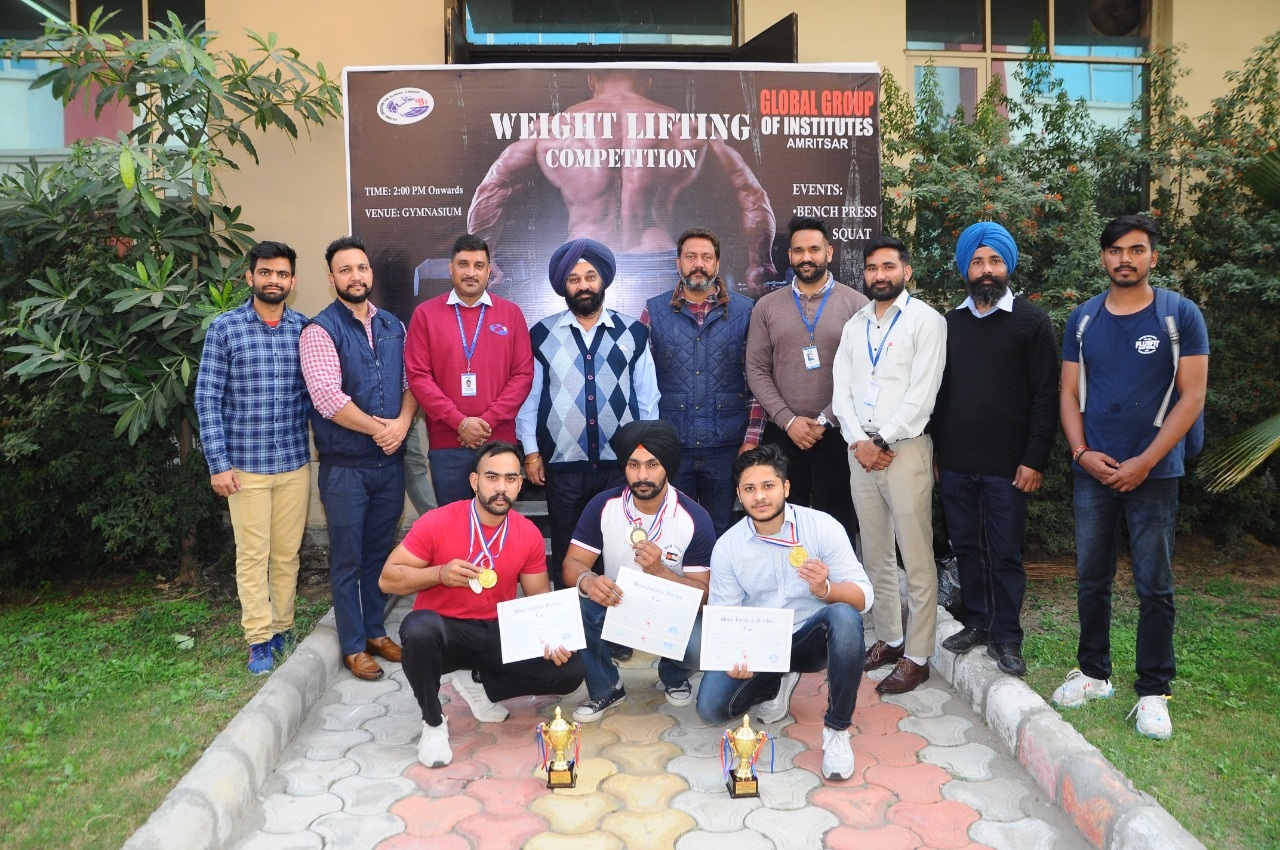 WEIGHTLIFTING COMPETITION
Annual Weightlifting Competition was held at Global Group of Institutes Amritsar on Wednesday 17 November, 2021. The competition was held in the Institute Gymnasium and more than 100 students participated in the events of Bench Press and Half Squat to show their power and strength.
The students put on display their physical strength by lifting more than 100 kgs. of weight to grab the honors.
In Bench Press event, the following were declared as winners :
First position was captured by Keemti Lal who lifted 130 kgs.
Second position was captured by Navot Singh who lifted 110 kgs.
Both the lifters belong to the Pharmacy Department.
In Hall Squat event students showed there power and technique by lifting upto 170 kgs.
The following students were declared as winners :
1 Nikhil Kumar of Pharmacy- First
2 Keemati Lal of Pharmacy-2nd
3 Navjot Singh, HMCT -3rd
Campus Director Dr. M.S Saini gave away the prizes to the winners.
Mr. Dilraj Singh, Incharge Sports, Prof. Rajesh Kumar, Mr. Manpreet Singh, Mr. Harmandeep Singh and others were also. present