Weightlifting Competition was organised in the campus on 13th February 2023
Posted by

Categories

General

Date

13 February, 2023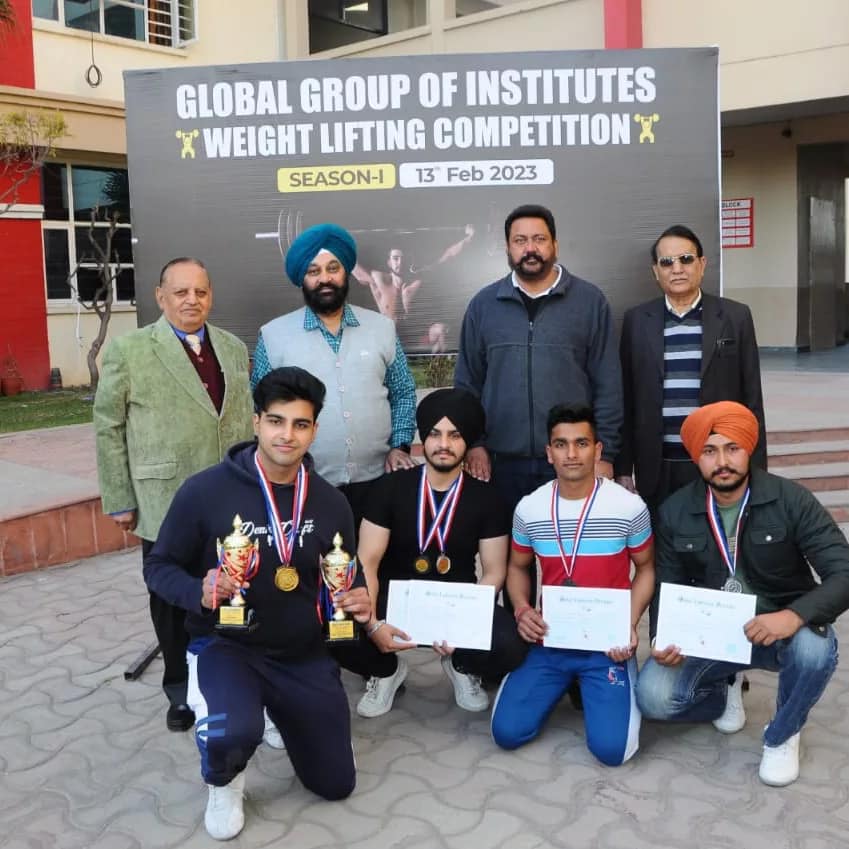 *Weightlifting Competition Season-1*
Weightlifting Competition was organised in the campus on 13th February 2023 which
attracted a number of students who lifted different weights in their categories to come out winners.
The winners of
Weightlifting were as follows:
*Half Squat Results*
1st- Vaibhav, BBA 6th Sem.
2nd- Prabhnoor Singh, B.Phama 6th Sem.
3rd. Sharad Sharma, BCA 2nd Sem.
1st-Vaibhav, BBA 6th Sem.
2nd- Ranjodh Singh, B.Sc. Agri. 6th Sem.
3rd- Prabhnoor Singh, B.Pham 6th Sem.
The Winners were awarded the Trophies, Medals and Certificates by Campus Director Dr. M.S. Saini and Director Admissions Prof B D Sharma during the prize distribution ceremony. The campus director applauded the performance of the players and exhorted them to participate in sports and extra-curricular activities as these help in developing an attitude of team spirit, cooperation and sportsmanship.
Mr. Dilraj Singh Sports Incharge, Mr. M.L. Loona Admin Officer and other staff members were also presents during the award presentation ceremony.