TECH-CRAFT CORPS CLUB of Department of Computer Applications organised an Intra- Departmental CULTURAL Competition "TALENT HUNT " on 25th Nov.2021
Posted by

Categories

General

Date

25 November, 2021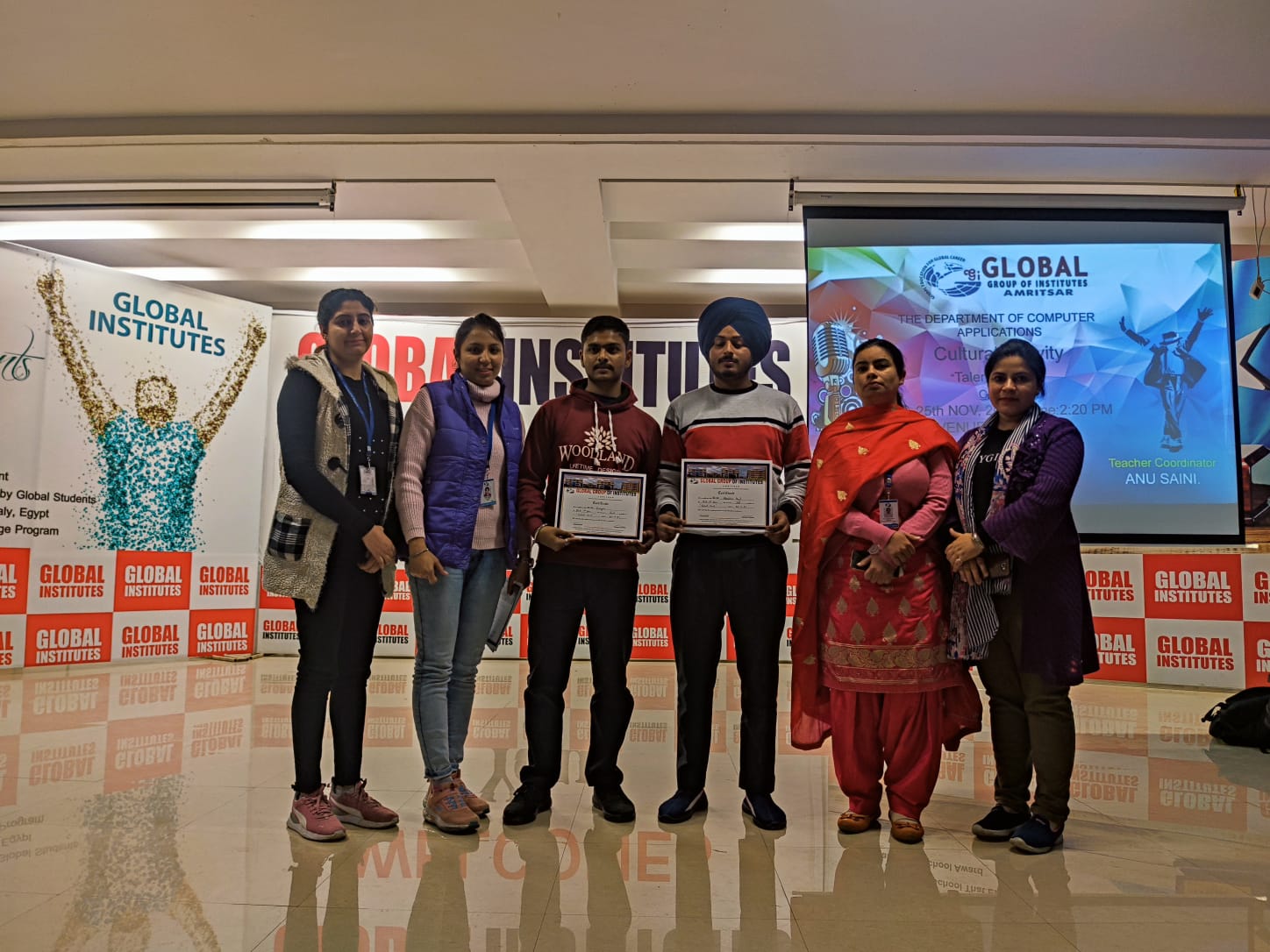 TECH-CRAFT CORPS CLUB of Department of Computer Applications organised an Intra- Departmental CULTURAL Competition "TALENT HUNT " on 25th Nov.2021.
Students of BCA and MCA classes participated enthusiastically in this event.
Following items were included in this event :
A) DANCE Competition
B) SINGING Competition.
Some students also entertained the audience with their poetry.
A total of 20 students participated in different events.
The following students were declared as winners :
Dance Competition
1st position Manjot (BCA 1st sem)
2nd Position Shamsher (MCA 3rd sem)
3rd position Harmanjot kaur (BCA 3rd sem )
Singing Competition
1st position Akashbir Singh (BCA 1st sem )
2nd Position Swayam (BCA 1st sem )
Students participated willingly and did really well and got engaged in the activity with full enthusiasm. They showed their best performance and the activity was a grand success.
The winners were awarded certificates.