STUDENTS UNDERTAKE SOCIAL WORK @ PINGALWARA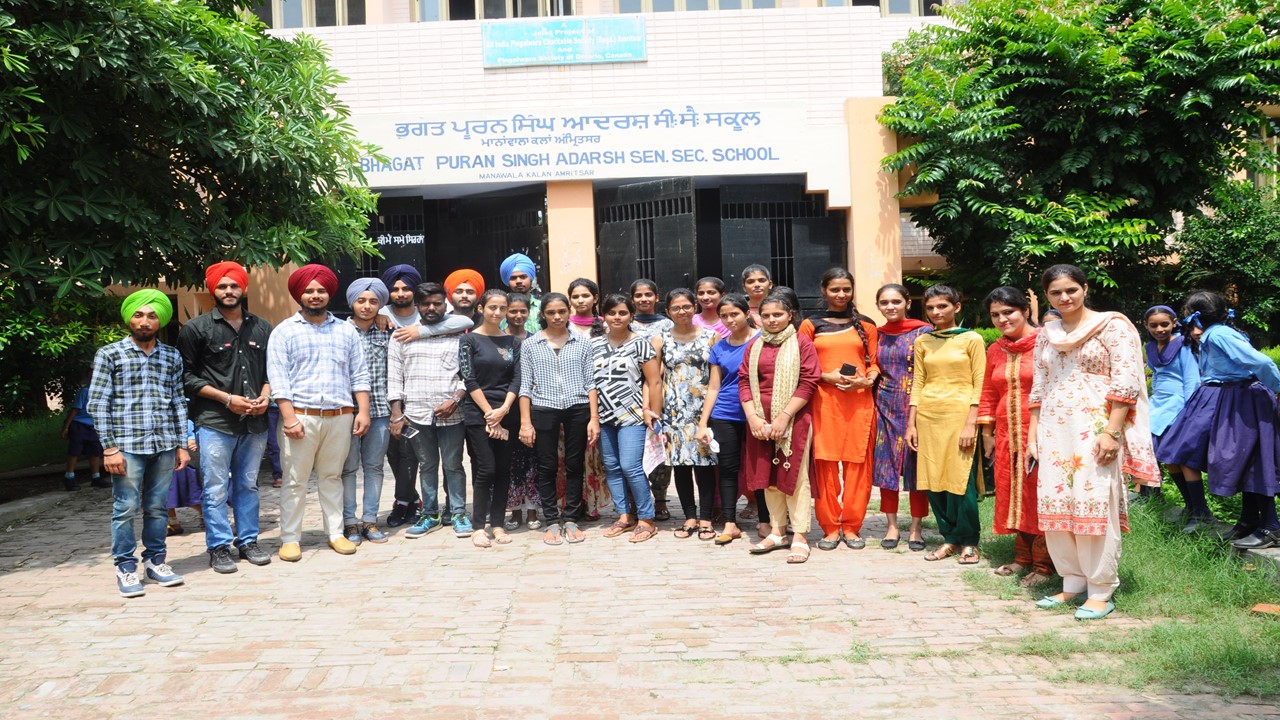 It is the mission of Global Institutes to undertake the social welfare work and serve the poor of the poorest and downtrodden and undertake the concept of corporate social responsibility (CSR) amongst the budding professionals as it has become one of the standard practices of contemporary time as it integrates social, environmental, ethical, human rights.
Pingalwara, founded by Bhagat Puran Singh, is a home for the homeless, a hope for the forlorn, a hospital for the sick and a cradle for the orphaned and abandoned child.  It has been doing wonderful free service to poor people like shelter, caring, education and awareness. The students interacted and interfaced with physically challenged children and old aged people and distributed eatable items amongst them.
Dr. Akashdeep Singh, Vice Chairman ,Global Institutes asserted on the conceptualization of  CSR positivity & optimism that bring to the society  as a whole while maximizing the creation of shared value and efforts of individuals.  Director Dr. R.K. Ghai stated that CSR allows any institute to demonstrate its values to ensure a sustainable future. Prof. B.D. Sharma, Director (Admissions) informed that one of the students of Pingalwara has completed her MBA from this Institute with the financial help from Pingalwara and support from Global Institutes.
Students were highly enthralled to visit the destined premises to learn that CSR helps pave the way for partnerships between institutes and civil society that are based on common goals and shared actions to deliver impact-driven outcomes.
Students highly appreciated the initiative of the management of the Institute and faculty to provide such an educative opportunity to them. After the visit the students expressed their satisfaction that they have served the needy persons staying in Pingalwara and took a pledge that they would continue to do such activities in the times to come.