ORIENTATION PROGRAM FOR FRESHERS DAY-3
Posted by

Categories

General

Date

21 August, 2023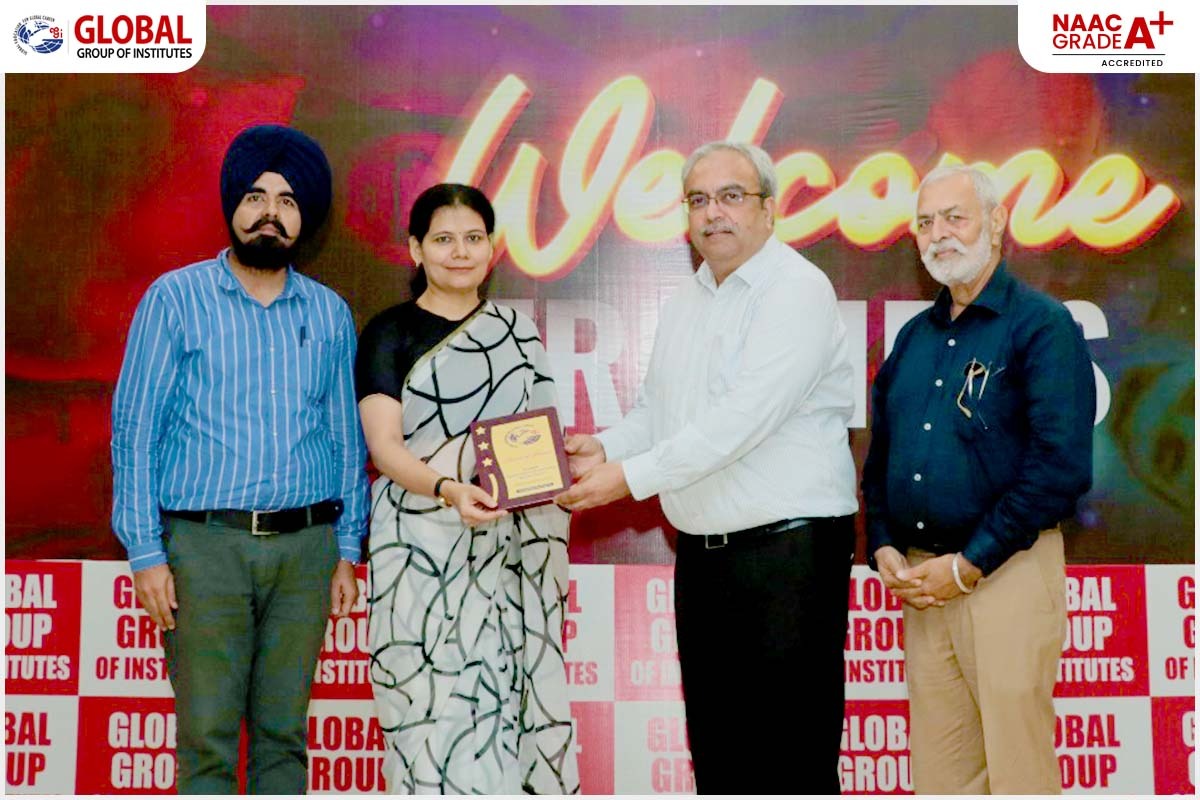 ORIENTATION PROGRAM FOR FRESHERS DAY-3
The following speakers addressed the students on 21st August, 2023 in the ongoing orientation programme for the FRESHERS :
●Dr. Meenakshi Sharma HOD CSE,
●Dr Maninder Singh Professor Communication Skills, ●Ms Rachna Singh Head HR Kwality Pharmaceuticals.
●Prof. S. K. Arora
●Mr. Bikrampal Singh Deputy Dean Training and Placement.
Dr. Meenakshi Sharma addressed the students on Digital Platforms.She acquainted the students with basic pillars of digital platforms namely Technology, Databases & Networks. She informed the students about the various platforms available today like Social media, e-commerce and e-education. She apprised them about the 3D printed Post office building set up with the help of digital platforms and also told about the technical milestone of having AI ANCHORS to present television shows. Dr. Maninder Singh addressed the students on the "Role of Communication Skills in Personality Development and Professional Growth". He elaborately explained about improving communication and gave them tips for developing personality and professional growth. He asked them to work on voice training, right pronunciation, gestures and expressions and choice of words.
Ms. Rachna Singh Head HR Kwality Pharmaceuticals spoke on, " Leadership Development for Young Professionals". She asked students to overcome nervousness and improve upon the soft skills to succeed in professional career. Time Management she said is important in professional life and team work help in improving shortcomings and weaknesses. She advised students to participate in all the activities on the Campus apart from studies as that helps in enhancing one's overall personality. Asking students to become emotionally intelligent and strong she advised them to learn to live with people from diverse backgrounds. Prof. S. K. Arora dwelt on improving the soft skills and developing positive attitude . He asked students to learn English and practice to speak effectively to successfully convey their ideas. Asking them to always remain positive he asked students to follow their teachers who have a command over the language.
Mr. Bikrampal Singh spoke on the importance of Body language in communication.
Dr Sanjeev Saini, Dean Academics, who addressed the students on 18th August was also present.