'Global Badminton Tournament Season-I was held at its Campus on 7th April 2023.
Posted by

Categories

General

Date

7 April, 2023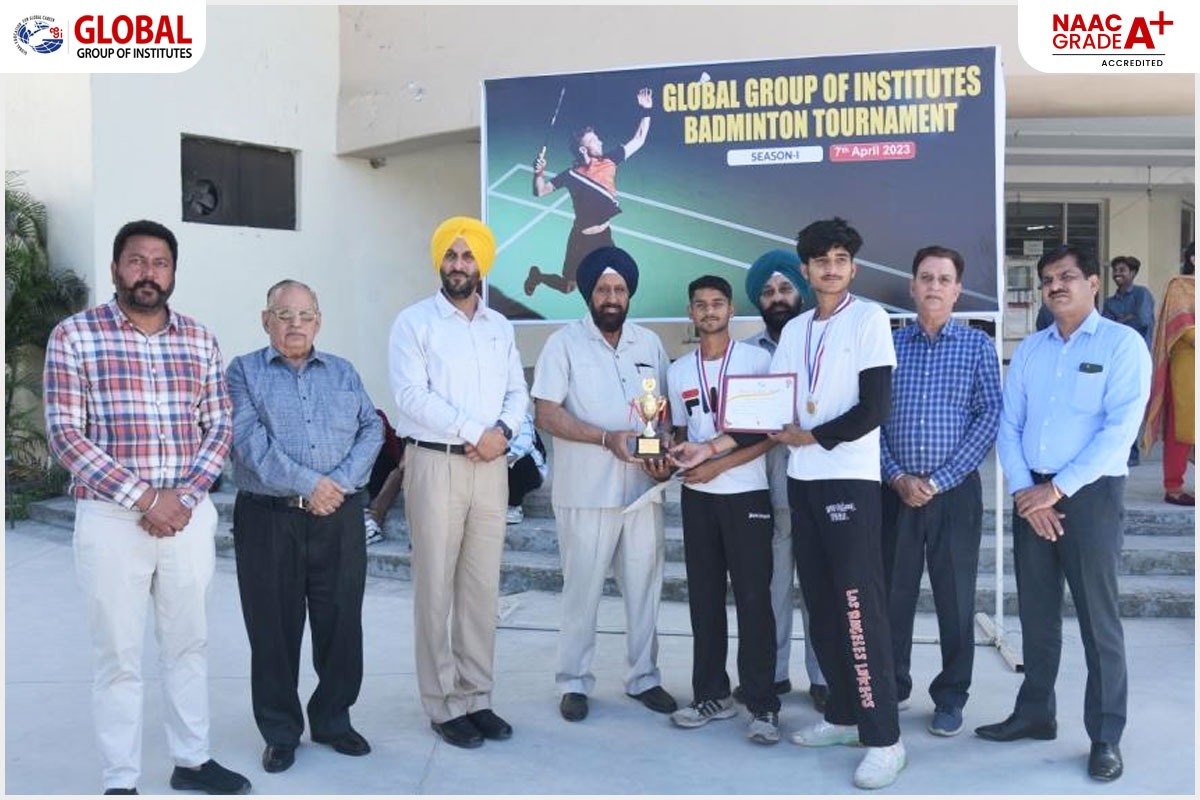 Global Shuttlers Display Talent in Badminton Tournament
'Global Badminton Tournament Season-I was held at its Campus on 7th April 2023.
The tournament was played on the knock out basis for both boys and girls in which teams from different departments participated.
In the Season-I of the Badminton Tournament, 12 teams of boys and 9 teams of girls representing various departments took part in the competition and displayed their sporting talent on the courts.
Powerful smashes and subtle drops were witnessed as the players put in their best to outplay their opponents during the intensely played matches.
The Badminton Tournament is one of the many sporting activities regularly organized at the Global Group of Institutes to nurture young talent in sports.
The detailed results of the tournament were as under:-
Boys
1st
Pritam Sharma, Gupesh Malhotra BHMCT
2nd
Vivek Kumar, Om Sharma Applied Sciences
3rd
Shubham, Harnoor Singh Deptt. of Mgt
Girls
1st
Jagjiwan Kaur, Bhagyabee Baruah B.Tech. CSE 6th Sem.
2nd
Rumi Gyadi, Lukmini Kadu B.Sc. Agri. 8th Sem.
3rd Sneha, Anjali Applied Sciences
Dr. B.S. Chandi Chairman and Dr. Akashdeep Singh Chandi, Vice Chairman distributed the prizes to the winning teams.
Dr. M.S. Saini Campus Director, Prof. B.D. Sharma, Director (Admissions), Dr. P.K. Sharma, Dean (SWF), Dr. Sanjeev Saini Dean Academics, Prof. Charanjit Singh, Mr. Dilraj Singh Sports Incharge HODs, Faculty members and a large number of students were present during the award presentation ceremony.