Expert Lecture by Management Guru "Prof. N Raghuraman"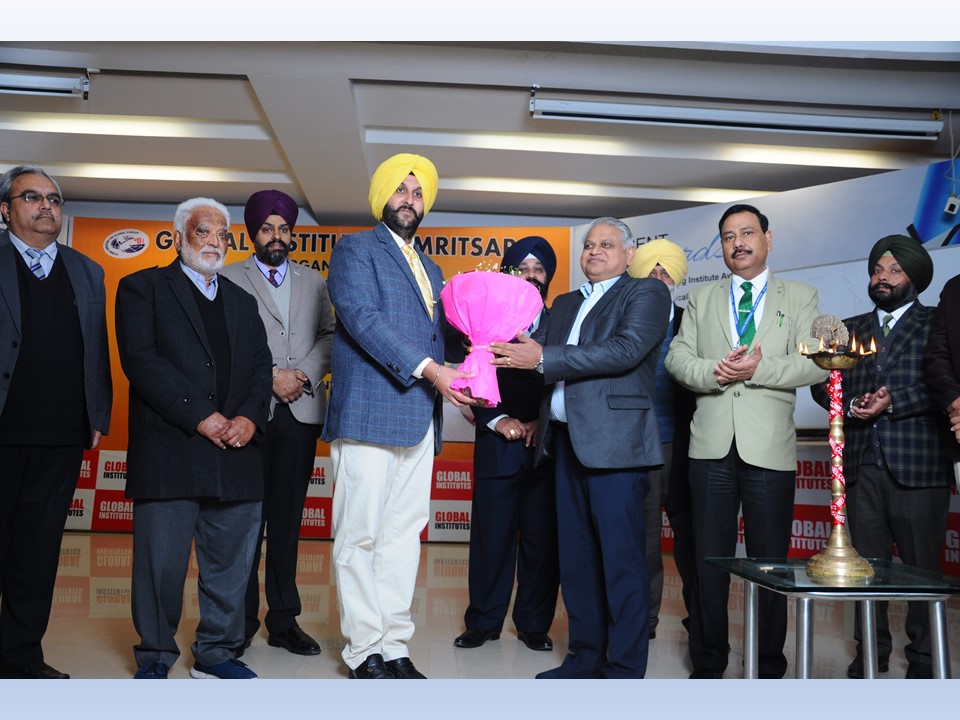 Prof N. Raghuraman,Management Guru  and a seasoned journalist with more than thirty years of experience, addressed the students of Global Institutes on the topic of "Going Beyond Fundamentals".
In his highly motivational address to the students of Global Institutes he hardly left any area untouched: from crime to politics and from business development to successful entrepreneurship.
He spoke at length as to how students can become successful after their studies. He urged upon the students to become more knowledgeable and daily keep on updating themselves as the future belongs to those who are Tech savy. The future will be dominated by artificial intelligence where most of the work will be done by the machines.  After few years the industries relating to Solar Power, Waste Management, Water Management and Energy Management will dominate the economy.
Vice Chairman of Global Institutes Dr Akashdeep Singh Chandi, welcomed Prof Raghuraman with a bouquet on arrival to the college. He said that Prof Raghuramn has laid us under a great debt of gratitude by specifically coming from Mumbai.
Director Dr .R.K Ghai moved a vote of thanks and appreciated his style of putting complex and complicating things in the simple  and easy language which was liked by the students.