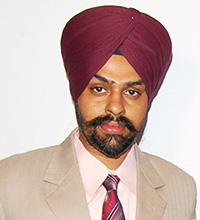 Welcome to Global Polytechnic College, Amritsar, Global Polytechnic College, Amritsar is approved by All India Council for Technical Education, New Delhi and affiliated with Punjab State Board of Technical Education & Industrial Training, Chandigarh.
It provides opportunity to 10th Class passed students to become young budding Engineers of the future after 3 years of Diploma in Engineering.
The college takes pride in providing exceptional and modern infrastructure for academics as well as extracurricular activities. Institute has an independent self sufficient Campus area, Infrastructure and Supported facilities common for the campus including hostels, canteen and mess, medical care centre and sports playgrounds.
We aim at creating a centre of excellence for providing quality education, research and consultancy in the field of engineering. The updated course content, state of art infrastructure, well educated and experienced faculty will provide the best platform where the student will get a chance to be transformed into excellent diploma technocrats with fully developed personality. Apart from the regular class room learning as a part of curriculum, emphasis will be on arranging special classes of students for grooming their personality, enhancing their communication skills, mental aptitude and professional ethics. Learning how to "think big" should be an important part of life as "Global Student".
Our joint commitment as faculty and staff will be to place our students first. Of course, in the long run, our success will be measured primarily by the accomplishment of our students, and the level of leadership they assume in the nation and world.
I warmly invite parents desirous of sending their wards to our college to visit the campus and make an on the spot assessment of the infrastructure and facilities like Labs, Workshops, Computer Labs and other allied facilities available.
At the end, I pray to the Almighty for the excellent, prosperous and bright future career of the students.